Veja por quais episódios séries e atores disputam o prêmio Emmy 2016
No dia 18 de setembro será realizada a cerimônia de entrega do prêmio Emmy, categorias principais. O evento, apresentado por Jimmy Kimmel, será exibido nos EUA pela ABC e, no Brasil, pelo canal Warner. Disputam o prêmio produções que tenham sido exibidas nos EUA entre os dias 1º de junho de 2015 e 31 de maio […]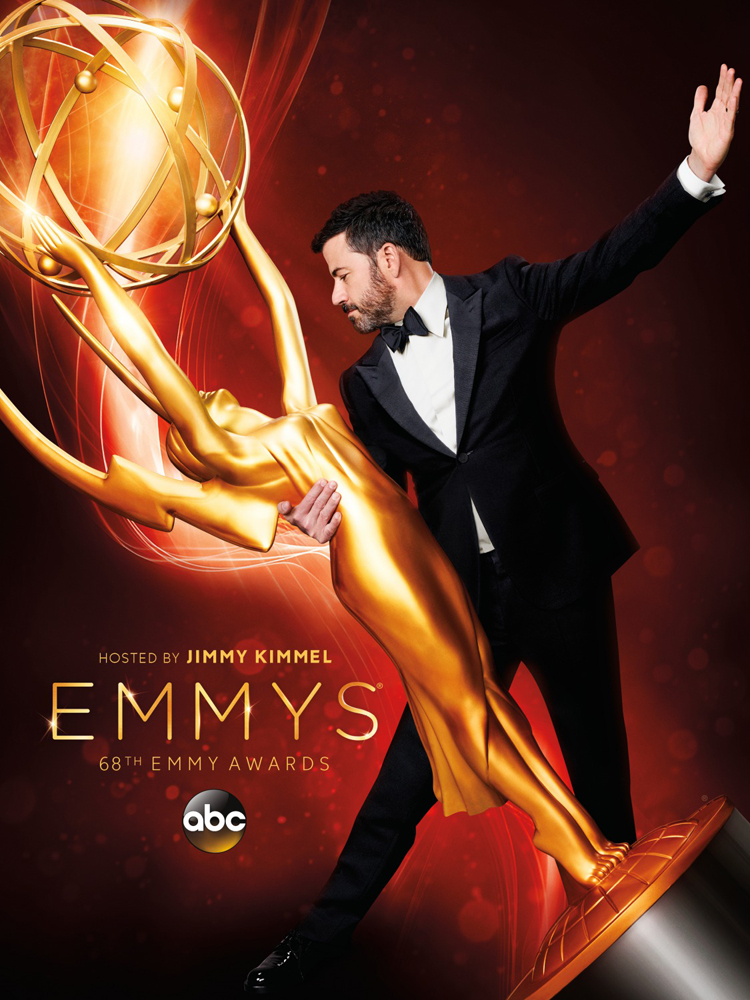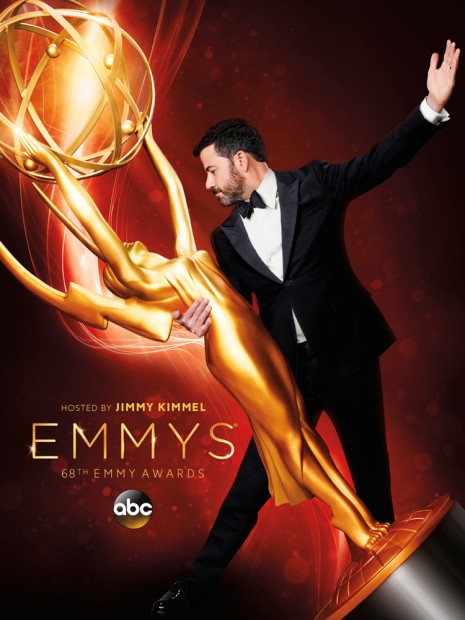 No dia 18 de setembro será realizada a cerimônia de entrega do prêmio Emmy, categorias principais. O evento, apresentado por Jimmy Kimmel, será exibido nos EUA pela ABC e, no Brasil, pelo canal Warner.
Disputam o prêmio produções que tenham sido exibidas nos EUA entre os dias 1º de junho de 2015 e 31 de maio de 2016. Confiram aqui a lista completa dos indicados nas categorias séries e minisséries.
As produções e os profissionais são julgados por um sistema de amostra.
Cada série disputa o prêmio com um pacote composto de seis episódios e cada profissional concorre por um único episódio, sendo que os atores indicados nas categorias Melhor Ator e Melhor Atriz em Telefilme ou Minissérie disputam o Emmy com a produção completa.
Os títulos dos episódios inscritos não são divulgados pela Academia mas a imprensa americana trata de fazer um levantamento junto aos produtores, atores, agentes, canais e demais fontes que eles conseguem contatar.
A lista abaixo é uma compilação dos títulos que foram divulgados nas últimas semanas pelo Gold Derby.
Cliquem na foto para ampliar.
Série Dramática
The Americans
Episódios: Chloramphenicol, Travel Agents, The Magic of David Copperfield V, The Day After, A Roy Rogers in Franconia e Persona Non Grata.
Better Call Saul
Episódios: Gloves Off, Rebecca, Bali Ha'i, Fifi, Nailed e Klick.
Downton Abbey
Episódios: 6×1, 6×3, 6×6, 6×7, 6×8 e 6×9
Game of Thrones
Episódios: The Red Woman, Home, Oathbreaker, Book of the Stranger, Battle of the Bastards e The Winds of Winter.
Homeland
Episódios: The Tradition of Hospitality, Why Is This Night Different?, All About Allison, The Litvinov Ruse, Our Man in Damascus e A False Glimmer.
House of Cards
Episódios: Chapter 40, Chapter 41, Chapter 42, Chapter 43, Chapter 44 e Chapter 45.
Mr. Robot
Episódios: eps1.0_hellofriend.mov, eps1.1_ones-and-zer0es.mpeg, eps1.5_br4ve-trave1er.asf, eps1.7_wh1ter0se.m4v, eps1.8_m1rr0r1ng.qt e eps1.9_zer0-day.avi.
Série Cômica
Black-ish
Episódios: The Word; Rock, Paper, Scissors Gun; Keeping Up with the Johnsons; Hope; Any Given Saturday e Daddy Dre-Care.
Master of None
Episódios: Parents, Indians on TV, The Other Man, Ladies and Gentlemen, Old People e Mornings.
Modern Family
Episódios: Phil's Sexy, Sexy House; The Party; Spread Your Wings; White Christmas; Double Click e Crazy Train.
Silicon Valley
Episódios: Founder Friendly, Meinertzhagen's Haversack, Bachmanity Insanity, Bachman's Earning's Over-Ride, Daily Active Users e The Uptick.
Continua após a publicidade
Transparent
Episódios: Kina Hora, Cherry Blossoms, The Book of Life, Oscillate, Man on the Land e Grey Green Brown and Copper.
Unbreakable Kimmy Schimidt
Episódios: Kimmy Goes on a Playdate, Kimmy Gives Up, Kimmy Walks Into a Bar, Kimmy Meets a Drunk Lady, Kimmy Sees a Sunset e Kimmy Finds Her Mom.
Veep
Episódios: Morning After, Mother, Thanksgiving, Congressional Ball, Kissing Your Sister e Inauguration
Ator de Série Dramática
Kyle Chandler por Bloodline, episódio 2×10
Kevin Space por House of Cards, episódio Chapter 52
Rami Malek por Mr. Robot, episódio piloto (eps.1.0_hellofriend.mov.)
Bob Odenkirk por Better Call Saul, episódio Klick
Liev Schreiber por Ray Donovan, episódio Exsuscito
Matthew Rhys por The Americans, episódio The Magic of David Copperfield V
Atriz de Série Dramática
Claire Danes por Homeland, episódio Super Powers
Keri Russell por The Americans, episódio The Magic of David Copperfield V.
Viola Davis por How to Get Away with Murder, episódio There's My Baby
Tatiana Maslany por Orphan Black, episódio The Antisocialism of Sex
Taraji P. Henson por Empire, episódio Rise by Sin
Robin Wright por House of Cards, episódio Chapter 49
Ator Coadjuvante de Série Dramática
Jonathan Banks por Better Call Saul, episódio Bali Ha'i
Ben Mendelsohn por Bloodline, episódio 2×10
Peter Dinklage por Game Of Thrones, episódio No One
Kit Harington por Game Of Thrones, episódio Battle of the Bastards
Michael Kelly por House Of Cards, episódio Chapter 44
Jon Voight por Ray Donovan, episódio The Kalamazoo
Atriz Coadjuvante de Série Dramática
Maura Tierney por The Affair, episódio 2×4
Maggie Smith por Downton Abbey, episódio 6×6
Lena Headey por Game Of Thrones, episódio The Winds of Winter
Emilia Clarke por Game Of Thrones, episódio Book of the Stranger
Maisie Williams por Game Of Thrones, episódio No One
Constance Zimmer por UnREAL, episódio Mother
Ator Convidado em Série Dramática
Max von Sydow por Game Of Thrones, episódio The Door
Michael J. Fox por The Good Wife, episódio Taxed
Reg E. Cathey por House Of Cards, episódio Chapter 50
Mahershala Ali por House Of Cards, episódio Chapter 44
Paul Sparks por House Of Cards, episódio Chapter 49
Hank Azaria por Ray Donovan, episódio One Night in Yerevan
Atriz Convidada de Série Dramática
Margo Martindale por The Americans, episódio The Magic of David Copperfield
Carrie Preston por The Good Wife, epoisódio Targets
Laurie Metcalf por Horace And Pete, episódio 1×3
Ellen Burstyn por House Of Cards, episódio Chapter 41
Molly Parker por House Of Cards, episódio Chapter 45
Allison Janney por Masters Of Sex, episódio Matters of Gravity
Ator de Série Cômica
Anthony Anderson por Black-ish, episódio Hope
Aziz Ansari por Master of None, episódio Parents
Will Forte por The Last Man on Earth, episódio 30 Years of Science Down the Tubes
William H. Macy por Shameless, episódio I Only Miss Her When I'm Breathing
Thomas Middleditch por Silicon Valley, episódio The Empty Chair
Jeffrey Tambor por Transparent, episódio Man on the Land
Atriz de Série Cômica
Ellie Kemper por Unbreakable Kimmy Schmidt, episódio Kimmy Goes to a Hotel
Julia Louis-Dreyfuss por Veep, episódio Mother
Laurie Metcalf por Getting On, episódio Am I Still Me?
Tracee Ellis Ross por Black-ish, episódio Sink or Swim
Amy Schumer por Inside Amy Schumer, episódio Welcome to the Gun Show
Lily Tomlin por Grace & Frankie, episódio The Test
Ator Coadjuvante de Série Cômica
Louie Anderson por Baskets, episódio Easter in Bakersfield
Andre Braugher por Brooklyn Nine-Nine, episódio The Oolong Slayer
Keegan-Michael Key por Key & Peele, episódio Y'all Ready for This
Ty Burrell por Modern Family, episódio The Party
Tituss Burgess por Unbreakable Kimmy Schmidt, episódio Kimmy Gives Up
Tony Hale por Veep, episódio Inauguration
Matt Walsh por Veep, episódio Kissing Your Sister
Atriz Coadjuvante de Série Cômica
Niecy Nash por Getting On, episódio Don't Let It Get in You or on You
Allison Janney por Mom, episódio Terrorists and Gingerbread
Kate McKinnon por Saturday Night Live, episódio apresentado por Ariana Grande
Judith Light por Transparent, episódio Flicky-Flicky Thump-Thump
Gaby Hoffman por Transparent, episódio Bulnerable
Anna Chlumsky por Veep, episódio C**gate
Ator Convidado de Série Cômica
Bob Newhart por The Big Bang Theory, episódio The Opening Night Excitation
Tracy Morgan por Saturday Night Live, episódio apresentado pelo ator
Larry David por Saturday Night Live, episódio apresentado pelo ator
Bradley Whitford por Transparent, episódio Oscillate
Martin Mull por Veep, episódio The Eagle
Peter Scolari por Girls, episódio Good Man
Atriz Convidada de Série Cômica
Laurie Metcalf por The Big Bang Theory, episódio The Convergence Convergence
Christine Baranski por The Big Bang Theory, episódio The Convergence Convergence
Tina Fey e Amy Poehler por Saturday Night Live, episódio apresentado pelas atrizes
Melissa McCarthy por Saturday Night Live, episódio apresentado pela atriz
Amy Schumer por Saturday Night Live, episódio apresentado pela atriz
Melora Hardin por Transparent, episódio Flicky-Flicky-Thump-Thump
Ator Coadjuvante de Minissérie ou Telefilme
Jesse Plemons por Fargo, episódio Loplop
Bokeem Woodbine por Fargo, episódio Palindrome
Hugh Laurie por The Night Manager, episódio 1×5
Sterling K. Brown por American Crime Story: The People vs. O.J. Simpson, episódio Manna From Heaven
David Schwimmer por American Crime Story: The People vs. O.J. Simpson, episódio Conspiracy Theories
John Travolta por American Crime Story: The People vs. O.J. Simpson, episódio 100% Not Guilty
Atriz Coadjuvante de Minissérie ou Telefilme
Melissa Leo por All The Way (a atriz disputa pelo Telefilme na íntegra)
Regina King por American Crime, episódio 2×8
Sarah Paulson por American Horror Story: Hotel, episódio The Ten Commandments Killer
Kathy Bates por American Horror Story: Hotel, episódio Battle Royale
Jean Smart por Fargo, episódio Fear and Trembling
Olivia Colman por The Night Manager, episódio 1×6
Continua após a publicidade